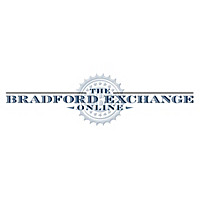 America The Beautiful Women's Hoodie
There is so much to be proud of throughout our great nation, rightfully deemed the land of the free and the home of the brave. Now, you can put your patriotic spirit on full display when you wear the America the Beautiful Women's Hoodie, an exclusive custom fashion design. Expertly crafted in an off-white knit blend, this patriotic women's hoodie features a glorious display of patriotic artistry by Larry Martin. A fully printed scene on the back reveals an eagle soaring across an American flag in the shape of a star. The star is accented with the embroidered words: "America the Beautiful".

Continuing the theme is a fully embroidered American flag patch on the front. Slip it on and you'll feel all the comforts of a classic designer-style hoodie, from the super-soft knit lining in the hood and the flattering seams on the sleeves and back, to the knit cuffs and hem. Front hip pockets add to the hoodie's comfort and versatility. A gleaming silver-toned star-shaped zipper puller, accented with a clear rhinestone, adds the perfect finishing touch to this all-American jacket.
Star-Spangled Women's Embroidered Denim Vest Hoodie
You love your country and want to flaunt your pride in every way possible, so why not wear your patriotic spirit? Now, you can show your American pride wherever you go with the Star-Spangled Women's Hoodie. This exclusive custom design embroidered hoodie captures the layered look of a denim vest paired with a hoodie and patriotic artwork. It's the perfect style to represent the land of the free!

Custom-crafted with light gray cotton blend sleeves and a detachable hood lined in jersey knit, this women's jacket features a midweight denim vest as the body. The back of the hoodie showcases a fully embroidered flag design incorporating the original words from the National Anthem in all-American red, white and blue. The front of this patriotic apparel includes a fully embroidered American flag patch. Knit cuffs, hip pockets, a snap button front, two chest pockets and flattering seams add more style and versatility.