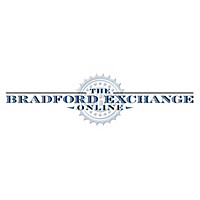 In The Line Of Duty Firefighter Men's Leather Bracelet
The courage and honor of firefighters is unmatched in our world. Firefighters place their lives second to those they protect, showing exceptional bravery. Now, honor these everyday heroes with the Firefighter In the Line of Duty Men's Bracelet, a fine jewelry design. This stunning bracelet showcases an etched Maltese Cross - every firefighter's badge of honor - on the front of the bracelet. The thin red line on this men's leather bracelet symbolizes the courage and sacrifices many of these brave heroes have made.
Exceptionally handcrafted, this powerful firefighter men's leather bracelet features red and black genuine leather layers paired with sculpted stainless steel bands and details. The front of the bracelet is etched with the words "COURAGE" and "HONOR." The interior of the center steel band is etched with "BROTHERHOOD OF HONOR" and is framed by stainless steel accent bands with sculpted stars on each side. Arriving in a jewelry pouch and gift box, and sized to fit most wrists, this bracelet closes with a unique stainless steel magnetic clasp at the back, making it easy to put on or take off.
Duty, Honor & Courage Firefighter's Personalized Stainless Steel Bracelet
When the fire alarm sounds, our brave firefighters go into action, always upholding the professional values of duty, honor and courage. Now a unique firefighter personalized men's bracelet boldly shows the pride for this honorable profession. And what makes it truly special is that it is engraved with your initials and fire department abbreviation for a one-of-a-kind expression of firefighter pride. A fine jewelry design exclusive, the Duty, Honor & Courage Personalized Bracelet is a striking personal statement for those who answer the call.
Expertly handcrafted of sharp-looking, durable solid stainless steel in an attractive tow-tone link chain design, this firefighter men's bracelet features a polished and textured finish. The center plate showcases a raised-relief Maltese cross, every firefighter's badge of honor, along with your fire department engraving, while the reverse boasts "Duty Honor Courage" below your engraved initials. Arriving with a jewelry pouch and gift box, this firefighter personalized ID bracelet is sure to fire up demand.
Firefighter's Brotherhood Of Honor Personalized Leather Bracelet
In times of danger, true heroes run toward the chaos. Now, celebrate the bravery of firefighters with the Firefighter's Brotherhood of Honor Personalized Bracelet, a fine jewelry design. Showcasing a sculpted Maltese cross ion-plated in 24K gold and the words "DUTY HONOR COURAGE" on a gleaming solid stainless steel cylinder in the center, this handsome personalized leather bracelet also features three engraved initials on the reverse side, for a one-of-a-kind expression of pride.
Exquisitely handcrafted with a braided genuine leather band, this firefighter pride leather bracelet gleams with the durable steel centerpiece, flanked on either side with a stainless steel and black enameled bead. This personalized braided leather bracelet opens and closes easily with a unique stainless steel magnetic clasp and features "BROTHERHOOD OF HONOR" below the engraved initials on the centerpiece for added meaning. Plus, it arrives in a velvet jewelry pouch and presentation case, perfect for gift giving and safekeeping. For yourself or as a gift, it's a truly unique tribute.
My Hero: Firefighter Charm Bracelet: Firefighter Jewelry Gift
When duty calls, firefighters are ready to serve and risk their lives to save others. Now, you can honor the true heroes of this profession with a handcrafted firefighter charm bracelet with Swarovski crystals. Expertly handcrafted and richly plated in gleaming 24K gold, this breathtaking charm bracelet features 9 sculptural charms, each richly detailed to showcase firefighting symbols including the Maltese Cross, axe, firefighter's hat, ladder and fire hydrant.
Show that you stand by the firefighters who serve us with this magnificent firefighter charm bracelet. Each firefighter charm is richly accented with 24K-gold plating and shimmers with genuine Swarovski crystals.
Makes treasured keepsake jewelry for you and it's a meaningful firefighter jewelry gift for her.