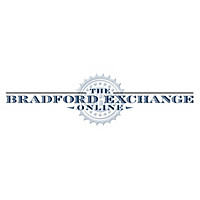 Semper Fi Forged Steel Pocket Knife Collection
Gratefully salute the courageousness of The Few and The Proud with the USMC: Semper Fi Knife Collection, a first-ever exclusive. Precision-crafted with stainless steel blades, the eight pocket knives in this collection celebrate the spirit of Semper Fi with USMC art and symbols on the handles. Your collection begins with Issue One, Uncommon Valor. Next to arrive is Issue Two, Honor, Courage, Commitment, followed by Issue Three, the Display, a $100 value yours for the same low issue price of a single knife. Soon your collection will continue with Issue Four, Semper Fi, and five additional USMC collectible knives to complete your collection, each issue to arrive separately.

Officially licensed by the United States Marine Corps, these fully-functional pocket knives feature solid construction and include working locks, nail nicks and finger grooves. Flanking the USMC designs on the handles are sculptural, filigreed metal bolsters with golden- and silver-plated finishes. Polished wood in a warm cherry finish backs the reverse side of each handle. The collection also includes an illuminated wooden display case with a warm cherry finish and a hinged glass cover and brass-finished latch. Perfect for wall or tabletop display, it features a sculptural, hand-painted centerpiece of Old Glory, the USMC flag and the Eagle, Globe and Anchor emblem on the molded, deep blue felt interior, while eight built-in LED lights light up the collection. Great for knife collectors, USMC families and patriots alike, this limited-edition collection is a wonderful way to honor the world's most elite fighting force.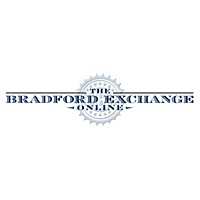 Semper Fidelis Decanter Set
There are few on Earth so deserving of a glass raised in their honor as the men and women who protect our country. Marine Corps gifts honor those who serve and are a perfect way to express a heartfelt "thank you." This exclusive limited-edition Semper Fidelis Decanter Set, features a USMC decanter and four glasses with patriotic Marine artwork by famed historical artists Glen Green and James Griffin. This officially licensed decanter set is a home bar must-have for the Marine in your life.

Each of the four 10oz. glasses in this USMC glass set showcases vivid wraparound Marine artwork recreated in full color detail and faithful phrases in golden type. Embellished with golden-plated design elements and ringed in 12K gold, they're a great tribute to the men and women who have made the Corps great. A matching 25 ounce decanter is decorated with the official USMC Eagle, Globe and Anchor symbol plus the Marine motto, "SEMPER FIDELIS." A custom USMC topper completes the elegant presentation. For the perfect finishing touch, this five-piece Marine barware set arrives - and can be stored - in a distinctive, cushioned, satin-lined gift box.
USMC Devil Bulldog Cold-Cast Bronze Bank
Saving money is a tough job, and tough jobs need extra muscle and fighting spirit. Time to send in the Marines, ably represented by the beloved USMC Devil Dog in this outstanding bank. Introducing the To Save and Protect Bank, the first-ever coin bank to feature the Devil Dog. This real working bank, standing at a full 9 inches tall, showcases a handsome bust of the famous WWII uniformed USMC bulldog mascot, complete with an "Always Faithful" tattoo on his bulging biceps. It's the perfect Marine tribute, available in a limited edition of just 5,000.
Officially licensed by the United States Marine Corps, this bold bank is meticulously handcrafted of richly burnished cold-cast bronze. Entirely hand-painted, it includes a coin slot on the back and of course, the Stars and Stripes captured in hand-painted fully dimensional sculpture. The bust rests atop a handsome gold and deep blue base with a brass-toned USMC title plaque. This USMC Devil Dog bank makes an outstanding gift and it's sure to put Ooh-Rah spirit into your personal savings
U.S. Veterans Proof Silver Dollar Coin Collection With Display Box
From the first shots at Lexington and Concord to the present day, our brave U.S. military has defended our nation and our ideals. To honor them, our country has struck some of the most outstanding silver dollars ever issued, and now you can salute them too with The U.S. Veterans Proof Silver Dollar Coin Collection in a stunning exclusive presentation. This important commemorative coin collection begins with Issue One, 1991 Korean War Memorial. Next to arrive will be Issue Two, the FREE Deluxe Display Box. Soon your collection will continue with Issue Three, 1991 USO., and additional U.S. veteran commemorative silver coins, each a separate issue to follow.‡

Miniature works of art created by some of the most renowned engravers of our time, these stunning coins honor all who have served, in every branch of the U.S. Military, around the world or around the corner. Each is a genuine U.S. legal tender minted in 90% silver authorized by Congress, but issued and in very limited mintages and never released for general circulation. Best of all, we are able to bring them to you in PROOF Brilliant Uncirculated condition, secured in crystal-clear tamper proof holders. The FREE mahogany-finished Deluxe Display Box will keep your historic treasures safe for generations to come.