US Navy Spirit Sculpture
"I am a United States Sailor" is the first sentence in the Sailor's Creed. And this proud proclamation carries with it the honor of every sailor who helped make the U.S. Navy the distinguished institution it is today. Now, these powerful words form the foundation of the Navy Spirit Sculpture, a magnificent cold-cast bronze sculpture exclusive. Issued in a strict limited edition of 5,000 sculptures, this striking Navy sailor sculpture is individually hand-cast of artist's resin and masterfully hand-painted to capture the exquisite bronzed patina found in gallery-quality works of art and embellished with understated navy blue accents.

This impressive handcrafted Navy sculpture is filled with naval design elements that resonate with meaning - the most powerful of which is the Sailor's Creed, dramatically presented on a deep blue backdrop shaped like a gracefully curved ship's sail to form the heart of the sculpture. Stationed before the Creed is a hand-cast sculptural sailor in Service Dress. The sailor stands on a base emblazoned with a gleaming U.S. Navy emblem and serves as the perfect finishing touch to this distinctive heirloom quality naval collectible.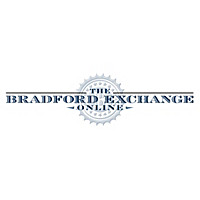 US Navy Heart Of Courage Bronze Bank
Driven by a fighting spirit and long tradition of honor and service, the U.S. Navy always stands ready to protect our Constitution and country. Now, this first-of-its-kind U.S. Navy bank pays a rich tribute to a time-honored institution of military bravery and commitment. This exclusive real-working collector's bank captures the heart and spirit of the U.S. Navy, through the iconic sculpture of a proud sailor saluting against the back drop of an American flag, all in impressive cold-cast bronze.

Meticulously handcrafted of richly burnished, cold-cast bronze, this handsome sailor bank is entirely hand-painted for detailed depth and dimension. You can even see the look of determination on the sailor's face! The coin slot on the back is set within dramatic billowing stripes of a sculptural American flag, and the bust rests atop a marbleized base to create an impressive presentation. There is even a brass-toned plaque on the base that conveys the core Navy ideals of "HONOR COURAGE COMMITMENT" for a bold finishing touch. With a strict limited edition of only 5,000 worldwide.