Show your pride of country with this inspiring tie with Old Glory's red, white, and blue on display ... a truly great way to be American Proud ... for any occasion!
This tie shows your patriotism with several waving American flags ... that leave no doubt how you feel about our beloved USA!
Flying High Flag Silk Tie
This unique design features a full view of the waving USA stars and stripes on a black background.
4th of July Silk Tie
Show your Patriotic flare with one of these beautiful silk American Flag ties. This unique design features the American Flag decorated against a black background.
It is perfect year round, but especially nice for holidays like Independence Day, Veterans Day, and Flag Day.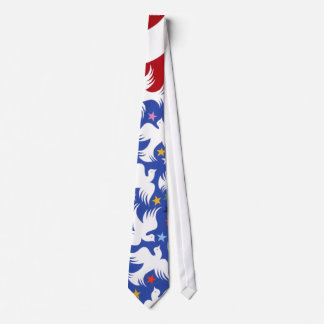 USA Peace Tie
Express your love of peace and American pride with this tie designed by renowned American artist Metin Bereketli. The tie expresses the USA red, white, and blue with the doves of peace ... and is a collectible too!
More American Flag Ties in a Variety of Designs
Make a great impression with a custom 100% silky polyester American Flag tie . . . which is truly a unique gift for the guy who likes to show his pride and love of America! You can even create your own design using a personal photo and text. (Ties are standard 55" length, available in unlimited colors, and are produced in 24 hours.)
Click on "Buy" for more information and to order

Design a personalized gift at Zazzle.