USA Store
Collectibles > Clocks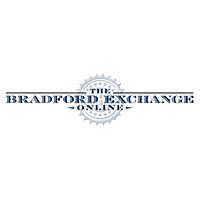 American Spirit Illuminated Stained-Glass Patriotic Wall Clock
Anytime is the right time to display your patriotic pride in America. And now you can, any hour of the day or night, with the American Spirit Wall Clock, a limited edition featuring the patriotic imagery of acclaimed artist Ted Blaylock. A Bradford Exchange exclusive, the stained-glass front of this patriotic clock features Mr. Blaylock's vision of a majestic bald eagle holding the American flag in its talons. With the flip of a switch the stained-glass artwork illuminates, highlighting every detail of Mr. Blaylock's stunning artistry!

Traditional details further enhance the clock's handsome mahogany-finished wooden cabinet, including a brass-toned pendulum and an elegant raised clock face with a bronze-toned filigree pattern, classic Roman numerals and intricately sculpted hands. Measuring an impressive 2-feet high, the clock features a precision quartz movement for perfect timekeeping and a 4-hour timer to conserve battery life when illuminated.
Liberty Will Prevail Wall Clock
The "Liberty Will Prevail" classic 16 inch wall clock is a timeless way to show your pride of the USA in your home and office ... featuring the bald eagle flying protectively above Old Glory with Liberty Will Prevail ... for all to see ... within a modern black resin frame.
The clock operates on a precision quartz movement time piece.
It also makes a heartfelt gift for loved ones who share your pride of America!
2nd Amendment Wall Clock
Show your pride of America and the right to bear arms with the 2nd Amendment classic 16 inch Wall Clock with the clock's numbers printed on the the U.S. flag ... within a modern black resin frame.
The clock operates on a precision quartz movement time piece.
It also makes a heartfelt gift for anyone who feels the same about gun rights and the USA!
American Flag Print Wall Clock
This clock makes the perfect patriotic statement in any home.
The dial features a rusted like finish coming through the American flag with black hands and traditional white numbers.
4"W x 14"H x 1.5"D

Takes 1 AA battery, not included
Cuckoo Clock: P-40 Flying Tiger Cuckoo Clock
Brazen, brave and very effective, the Flying Tigers flew their way into WWII history, turning their shark-tooth adorned P-40 Warhawk fighter planes into fearsome symbols of American firepower. Now this bold P-40 Flying Tiger Cuckoo Clock salutes the heroic efforts of the legendary American Volunteer Group better known as the Flying Tigers. A Bradford Exchange exclusive, this incredible cuckoo clock captures the glory and sacrifices of those courageous pilots in a stunning tribute that honors them every minute of every day, right in your own home.
Just the amazing design of this limited-edition cuckoo clock is sure to make it a conversation piece. Intricately sculpted and painted by hand in authentic detail, it recreates a WWII-era hangar, complete with camouflage roof, United States Army Air Corps motifs, flags, pilots waiting for action, and much more. Beneath the hangar are four pinecone weights, along with a brass-toned metal pendulum boasting a prop and wings insignia. Best of all, on the hour a classic P-40 Warhawk taxies out of the hangar while the roar of an Allison engine fills the air.
How America Rolls Wall Clock
With a design that can endure the toughest of elements, there's no doubt that Big Rigs own the road! Now, celebrate the kings of the highway with the How America Rolls Wall Clock, exclusively from The Bradford Exchange. At over a foot high, this semi-truck wall clock is a timely tribute to the truck drivers who keep America moving!

Featuring dimensional hand-cast sculpture with gleaming chrome accents, this truck wall clock salutes America's truckers with a patriotic front bumper, complete with a "USA-1" license plate and "How America Rolls." This precision timepiece is powered by accurate analog quartz movement and at the top of every hour, a horn sounds and headlights illuminate!