USMC Semper Fi Personalized Clock
& Thermometer
This Semper Fi clock & thermometer can be personalized with your name and rank ... always showcasing your honorable, proud service in the U.S. Marine Corps. The clock and thermometer are mounted below the Eagle, Anchor and Globe with the U.S. and Marine Corps flags!
What a great way to proudly to display time and temperature wherever this must Marine Corps collectible is displayed!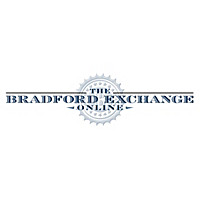 U.S. Marines Semper Fi Cuckoo Clock
The Few, The Proud are Always Faithful when it comes to defending America's freedom - every moment of the day. Now, you can honor them with a timeless tribute to their bravery and dedication with the Semper Fi For All Time Cuckoo Clock, an officially licensed, limited edition. This USMC cuckoo clock is completely handcrafted and hand-painted in "dress blue" to showcase the inspirational Marines imagery of acclaimed artist Jim Griffin. A golden metal Globe, Anchor and Eagle symbol, along with the "SEMPER FIDELIS" motto, grace the top of the clock.
The USMC emblem is featured on the glass-covered face while golden hour, minute and second hands precisely mark the time thanks to an accurate quartz movement. At the top of each hour, a sculptural bald eagle emerges, accompanied by the stirring melody "The Marines' Hymn." A traditional swinging metal pendulum and decorative pinecone weights complete this nearly 2-foot tall Marines tribute clock.
USMC Personalized Canvas Messenger Tote Bag
Are you loyal to the USMC? Here's a do-everything, go-anywhere custom bag with your name on it! This Marine Corps canvas messenger tote bag lets you carry your military pride with you everywhere and it's as sharp-looking as it is versatile. Featuring an original design, the USMC Personalized Tote Bag can even be personalized with your name on the front pocket flap, so that everyone can see your Semper Fi spirit.

Exceptionally crafted of durable khaki canvas, your USMC personalized messenger tote bag showcases a classic style. Across the front, an iconic Marine emblem patch is featured, along with "MARINES THE FEW THE PROUD Est. 1775," flanked by 2 antiqued metal stars. Durable webbing strap handles and an adjustable, removable padded shoulder strap make it easy to carry your Marine bag anywhere, and it's loaded with organization options with two exterior flap pockets, an exterior slip pocket, two inside slip pockets, an inside zip pocket and an inside laptop pocket.
USMC Official Commemorative Challenge Coin Collection
A great way to remember your Marine Corps memory is with this inspiring Marine Corps official Commemorative Challenge Coin Collection!