U.S. Navy Spirit Sculpture
"I am a United States Sailor" is the first sentence in the Sailor's Creed. And this proud proclamation carries with it the honor of every sailor who helped make the U.S. Navy the distinguished institution it is today. Now, these powerful words form the foundation of the Navy Spirit Sculpture, a magnificent cold-cast bronze sculpture exclusive. Issued in a strict limited edition of 5,000 sculptures, this striking Navy sailor sculpture is individually hand-cast of artist's resin and masterfully hand-painted to capture the exquisite bronzed patina found in gallery-quality works of art and embellished with understated navy blue accents.

This impressive handcrafted Navy sculpture is filled with naval design elements that resonate with meaning - the most powerful of which is the Sailor's Creed, dramatically presented on a deep blue backdrop shaped like a gracefully curved ship's sail to form the heart of the sculpture. Stationed before the Creed is a hand-cast sculptural sailor in Service Dress. The sailor stands on a base emblazoned with a gleaming U.S. Navy emblem and serves as the perfect finishing touch to this distinctive heirloom quality naval collectible.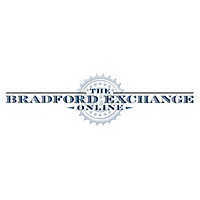 U.S. Navy Cuckoo Clock
Honor. Courage. Commitment. That's what the United States Navy is all about. And each member of the Navy shows this day in and day out. Now, display your pride and gratitude to the brave men and women who serve our country with the exclusive United States Navy Cuckoo Clock. This striking mahogany-finished cuckoo clock features precise quartz movement to ensure accurate time all the time!

Measuring nearly two feet high, this United States Navy wall decor showcases a mahogany-finished wood toned clock body embellished with stars and symbols of service as well as the words, HONOR COURAGE COMMITMENT. The swinging brass-toned pendulum bears a Navy emblem while decorative weights are shaped like anchors. Plus, an eagle emerges on the hour to the tune of "Anchors Aweigh".
U.S. Navy Honor, Courage and Commitment Wall Clock
Everyone who serves in the United States Armed Forces swears the same oath to uphold the Constitution and defend our nation. But United States Sailors have additional words they live by - Honor, Courage and Commitment - the Navy's Core Values. Now, you can honor the brave heroes of the U.S. Navy any time of the day with the Honor, Courage and Commitment Wall Clock, a limited edition exclusive.

Crafted of durable artist's resin to recreate the handsome look of a genuine slab of slate, this striking wall clock showcases the dynamic artwork of the Navy in action by historical artist, Dennis Lyall, along with the words of the Navy's Core Values. A second slate-look slab creates the raised clock face and is adorned with traditional Roman numerals and hour and minute hands. A precision quartz movement helps ensure perfect timekeeping for years to come.
Stainless Steel U.S. Navy Watch
Far from their home shores, in and over the seven seas, the brave men and women of the U.S. Navy stand ready to serve and defend. With a centuries-old tradition of courage, they selflessly commit their all in the name of freedom. Now, loyalty can be expressed in a timely way with a U.S. Navy watch with precision quartz movement, date window and engraved on the reverse with the "Valor and Glory" motto.

Salute the heroes of the sea and sky with this U.S. Navy watch, a fine jewelry exclusive. This handcrafted stainless steel timepiece accented with 24K gold-plating and featuring the eagle, flag and crossed-anchor symbol makes a memorable keepsake or ideal U.S. Navy gift.
U.S. Navy Values Personalized Thermometer Desk Clock
Steadfast in their core values of Honor, Courage and Commitment, Navy members have proudly dedicated their lives to serving their country. Now it's time to display your pride in the United States Navy with the Navy Values Personalized Thermometer Clock. This Navy wooden desk clock captures the spirit of the U.S. Navy in a sculptural masterpiece that is customized for FREE with your engraved name on a handsome golden banner. This personalized desk clock is a powerful tribute to all those who exhibit bravery and courage in the Navy.

But it also honors the valor of the sailor most special to you! This thermometer clock features a quartz-accurate analog timepiece bearing the U.S. Navy Core Values and a matching indoor thermometer emblazoned with "U.S. NAVY." Rising powerfully above the instrument set is a hand-sculpted, fully dimensional Navy crossed anchors symbol, boldly finished in shining silver and gold tones and flanked by the United States and Navy flags. The golden banner on the base can be personalized with the name and rank of your own naval hero or with your family name
U.S. Navy Beacon Of Freedom Lamp
From sea to shining sea and across the globe to distant shores, the United States Navy stands as a powerful reminder of the strength and spirit of liberty that a grateful nation holds sacred. Now, you can salute brave sailors everywhere with The Beacon of Freedom Lamp, an exclusive limited edition.
Standing nearly 1-1/2 feet high, this U.S. Navy accent lamp features a base that is meticulously handcrafted and showcases a hand-sculpted, hand-painted figure of a sailor in a World War II-era uniform. The lamp base also showcases a golden-toned naval destroyer amid crashing brilliant blue waves and the noble emblem of the United States Navy within a 22K gold-plated ship's wheel. Plus, this sculpted lamp includes a navy-blue shade with beige fabric trim displaying the Navy motto, "Honor, Commitment, Courage" in golden lettering.
Make the strength, honor, courage and commitment of the Navy a part of your every day with these stunning U.S. Navy personal check designs. Four dynamic designs capture the essence of the timeless Navy's values - Strength, Honor, Courage and Commitment - paired with striking images of naval aircraft and naval ships. What a great tribute!
Show Your Pride Navy Men's Bracelet
The Navy has braved the seven seas for generations to protect and defend the United States and her allies. Now a bold Navy bracelet allows you to salute those honorable individuals who choose to serve for freedom. This finely crafted stainless steel and black onyx men's bracelet is an original fine jewelry design exclusively from The Bradford Exchange.

Handcrafted in durable, rugged stainless steel, this stylish Navy jewelry features a link-chain design that beams with a two-tone silver and golden finish. In the center is a golden U.S. Navy emblem - the stirring eagle, flag and crossed anchors - standing out proudly against a genuine black onyx center stone. Flanked on both sides by rows of raised-relief golden stars and textured stripes, this distinctive Navy bracelet is the perfect way to show your pride.
Navy Pride Personalized Men's Stainless Steel ID Bracelet
They make the ultimate sacrifice. Wherever and whenever needed across the seven seas, they serve their country, defending freedom and upholding the Navy values of valor, honor and glory. Now wear your personal allegiance to the United States Navy and their steadfast service with the Navy Pride Personalized Men's ID Bracelet, a fine jewelry design exclusive. This handsome men's bracelet helps celebrate your Navy pride wherever you go, especially since it's engraved with your initials!

Magnificently handcrafted in tough-as-a-sailor solid stainless steel, this U.S. Navy personalized jewelry design features an impressive two-tone link chain, with a polished and textured finish. The center plate of this ID bracelet showcases the Navy emblem of eagle, flag and anchor, along with an etched "U.S. Navy," while the reverse boasts "Valor," "Honor" and "Glory" below your engraved initials.
Navy Pride Charm Bracelet
Celebrate the brave men and women of the U.S. Navy who stand ever ready to serve and defend our country with this magnificent U.S. Navy charm bracelet. This handcrafted Navy jewelry showcases 9 fully sculptural charms including a captain's wheel, life preserver and a symbol of an eagle, flag and crossed anchors.
Express your Navy pride with this gorgeous U.S. Navy charm bracelet, a fine jewelry design available exclusively from The Bradford Exchange. Each charm is lavished with shimmering genuine Swarovski crystals and accented with rich 24K-gold plating. The matching link bracelet is also plated in 24K gold and finished with a locking clasp.
Makes treasured keepsake jewelry for you and it's an unforgettable Navy jewelry gift for her.
Navy Pride Custom-Crafted Wooden Strongbox
Since its foundation on October 3, 1775, the United States Navy has protected American interests at sea and lived true to the motto "Not for self but for country." Now, honor the brave men and women of the Navy with The Navy Pride Strongbox, a Collectibles Market First exclusive. Recalling the sea chests that sailors used to safeguard their valuable possessions, this handsome men's lockable strongbox boasts powerful Navy scenes by renowned military artist Dennis Lyall, making this a strong statement of U.S. Pride!

The hinged lid of this custom-crafted strongbox showcases Mr. Lyall's bold artwork montages recreated in vivid color and detail under sparkling clear glass. Featuring a saluting Sailor along with Navy ships and planes, all against backgrounds boasting the Stars and Stripes under a sparkling clear glass, the gorgeous artwork is highlighted by a golden eagle and anchor emblem reminiscent of the Navy seal and inspirational words. This cherry-finished wooden strongbox is substantial and sturdy, lined in black felt, and offers generous storage space, including an archival-safe upper tray with sectioned compartment and a slide-out drawer with brass-plated knobs. For the perfect finishing touch, the functional brass-plated lock and key keep your treasures secure and out of sight.