Show your pride of country with this inspiring tie with Old Glory's red, white, and blue on display ... a truly great way to be American Proud ... for any occasion!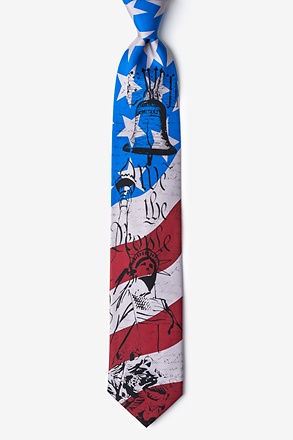 4th of July Silk Tie
Show your Patriotic flare with one of these beautiful silk American Flag ties. This unique design features the American Flag decorated against a black background.
It is perfect year round, but especially nice for holidays like Independence Day, Veterans Day, and Flag Day.
Flying High Flag Silk Tie
This unique design features a full view of the waving USA stars and stripes on a black background.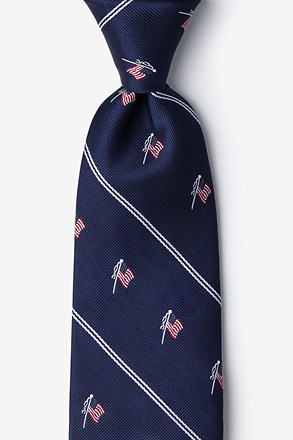 Home of the Brave Navy Blue Tie
This fine men's long necktie features a patriotic pattern of red, white and blue American Flags separated by two fine stripes on a navy blue background. Woven, this soft microfiber necktie will make an excellent addition to any wardrobe. Wear this stunning necktie as a statement of pride for the American country!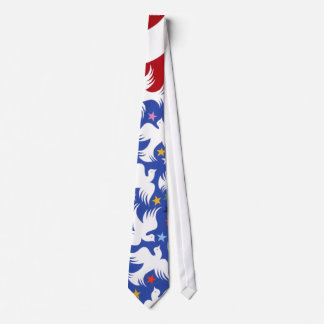 USA Peace Tie
Express your love of peace and American pride with this tie designed by renowned American artist Metin Bereketli. The tie expresses the USA red, white, and blue with the doves of peace ... and is a collectible too!